Public Interest Litigation developed in India in the late 1970s as a method of seeking justice for a group of individuals through a single case. In the case of Husainara Khatoon v. State of Bihar, the Supreme Court through the Bench of Justice PN Bhagwati, Justice RS Pathak and Justice AD Kaushal took notice of a report by the Indian Express newspaper regarding the under-trials languishing in jail. The court in this judgment held that

the state cannot be permitted to deny the constitutional right of speedy trial to the accused because of lack of financial resources needed by the state to incur the necessary expenditure needed to improve the administrative and judicial infrastructure with a view to improving speedy trial.
Since then, the Indian judiciary has stepped up multiple times to ensure fundamental rights to us. However, in certain cases, some people tried their luck too far and ended up filing bizarre law suits in the name of public interest:
1. Serial Public Interest Litigation filer, ML Sharma is a caricature of the flip side of a law developed to help people secure their legal rights. To gain publicity and media attention, this lawyer has filed and gotten dismissed many frivolous, unsubstantiated petitions which have bought him ire of the court more than once and has even led to contempt charges against him multiple times. From questioning the antecedents of a woman who alleged molestation by a Judge because, according to our scriptures, women are liars or insisting that Rajiv Gandhi had Swiss accounts or that government should stop funding Kashmiri separatists, this man loves to test the patience of the court.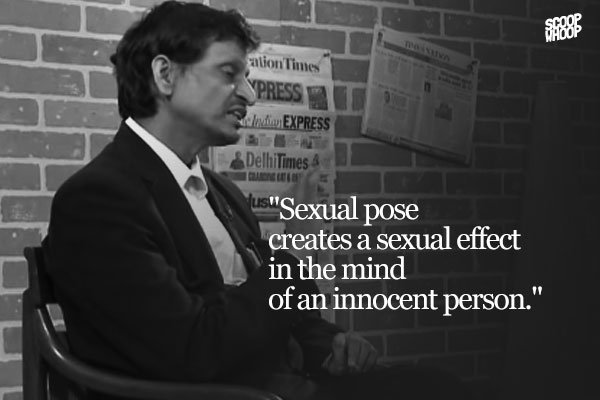 2. Pokemon Go hurts the religious sentiments of our people: The Gujarat High court is hearing the case of people getting hurt by Pokemon Go, a game based on augmented reality for showing eggs in religious places!
The petitioner's lawyer was quoted as saying,
"this game hurts religious sentiments of Hindus and various other religions since eggs are depicted at temples and other houses of prayers belonging to several religions. I moved the PIL to know what is the intention of this gaming company."
3.
In 2015, a lawyer practicing at the Supreme Court of India, Nagendra Kumar Sahoo was fined INR 1 lakh for filing a frivolous petition in the pending case of coal block allocation in Odisha. The court dismissed the petition with costs because it found no standing for the petitioner to file the PIL.
4. Petition against Hindu Gods!
A District court in Bihar, dismissed a petition against Lord Rama and his brother Laxman, for banishing Sita in exile without justification. The Judge dismissed the petition as it was "beyond logic and facts".
According to mythology, Sita was born in Sitamarhi, the place where petition was filed.
5.

Finally, In may this year Delhi High Court bench of Chief Justice G Rohini and Justice Jayant Nath refused to hear a PIL seeking guidelines to protect judges from frivolous PILs, as frivolous because the matter did not come under public interest.
Why are these petitions filed you ask?
Most of the times, it is because the petitioners seek some publicity from their bizarre acts. Sometimes even with best of intentions, the petitioners might not be able to prove their standing to file the PIL or prove the allegations leveled by them justifiably.
However, with commentators talking about judicial over-reach and questioning the need of public interest litigation altogether, the petitions end up being a huge burden on a system evolved for us by the courts.
Know about more petitions like these? Tell me about them.